3 Benefits To Hiring A Professional Commercial Painting Contractor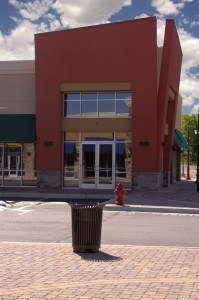 As a business owner, you are most likely aware of just how important first impressions and appearances can be, especially when it comes to your commercial building. The first impression that customers get from your property usually helps to determine whether or not they want to do their business with you, or if they would rather take their business to one of your competitors. In order to make sure that your commercial property gives the right first impression, you always want to make sure that you invest in the kind of care it needs to continue looking its best, and exterior painting for your commercial property can do just that. Applying a fresh coat of paint to the exterior of your commercial property could be one of the most cost effective forms of building maintenance that you might ever invest in, but only if you can be absolutes sure that the job is being done correctly. That is why it is so important to make sure that anytime you have the exterior of your commercial property painted, you ensure that the work is being done by a team of experienced commercial painting professionals. There is a long list of reasons that you should only trust this kind of work to professionals, one of which is the simple fact that large scale painting projects like this tend to require a bit of specialized care that most contractors who don't specialize in this kind of work just aren't aware of. To highlight the importance of making sure that you have a commercial painting professional on hand for your next project, our team of experts have taken the time to put together this short list of some of the additional benefits you can attain by investing in a professional commercial painting service, like JNG Painting llc.
Sound Knowledge
One of the biggest reasons to make sure that you hire a professional for your commercial painting project is because of the amount of knowledge they can bring to your project. Commercial painting pros have extensive experience with various types and colors of paints used in this line of work, and will be able to tell you which brands and manufacturers are going to work best for your needs. In addition, most professionals can provide you with a complete color consultation to ensure that you know before any paint goes up on your walls, exactly what you are going to be looking at. Finally, because the pros know the right way to put your new coat on, you can rest assured that the results of your paint job are something that you can enjoy for a long time to come, and don't have to worry about prematurely deteriorating.
Methodical Approach
When you hire a professional commercial painting contractor to tackle your next painting job, you don't have to worry about winding up with a slapdash finished product. Professionals use a methodical approach to painting that they have honed over countless jobs to ensure that the finished product you receive is exactly the way you wanted it, and no parts of your building have been overlooked or forgotten. This methodical approach also helps to ensure that you get the same high quality paint job on all areas of your property, and that you don't wind up with certain areas of your building looking different from the others.
Modern Equipment & Tools
The one constant in every line of work is that technologies are going to change and adapt over time, and it's no different in the painting industry. This is one of the reasons it is so important to entrust your painting to the professionals. Professional commercial painting contractors are going to be well versed in all of the latest technologies, tools, and the like that help to make your job goes quickly and smoothly, and ensure that the finished results are exactly the way you wanted them to be.