How to Add Color to Your Home through a Hawthorne House Painting Contractor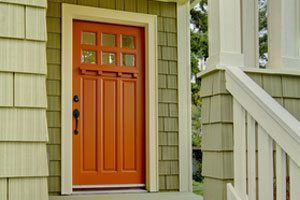 When it comes to finding the perfect Hawthorne house painting contractor, you need someone who is going to help you with more than just the painting service. You need a professional painting company that has experience designers to help you add color to the exterior of your home. Adding color to your house doesn't have to be a scary thing. A professional Hawthorne house painting contractor should be able to help you add color to your home using these simple tips.
Color Scheming
One of the most effective ways to successfully add color to your Hawthorne house is through developing a color scheme. When it comes to adding colors, there are certain colors that complement each other. These are colors are not different shades of the same color, or even in the same color family. These are colors such as purple and yellow or brown and blue. If you look at a standard color wheel, these are the colors that are located across from each other. A professional painting contractor should be able to match these colors for you successfully. We recommend choosing at least four or five colors that are pleasing to the eye.
Painting Your Siding
Painting the siding of a Hawthorne home is the most popular part of a home to paint. There are a variety of different types of siding that can be painted with weatherproof paints to add to the appearance of a home. Your siding can be painted any color that you want, but it is polite to consider you neighborhood. Your neighbors will be thrilled when you paint your home to match the entire neighborhood. It doesn't have to be the same color as everyone else's house, but it shouldn't be a bold, bright color that stands out too much.
Paint Your Windows and Shutters
The trim work of a house can easily be overlooked, but it doesn't have to be. These features can be painted to compliment the color of your siding. Painting them a different color will not only add more style to your home, but it will highlight special features about your house including large windows or French shutters.
Add Color to Your Front Door
It is becoming increasingly more popular to add a bold, beautiful coat of paint to the front door of your house. When choosing what color to paint the front door to your Hawthorne home, consider a bold red or a bright yellow for a dramatic effect. This will make the entrance to your home pop.
A Color Roof
There are certain types of roofing materials such as metal roofs that can be painted with a special type of paint to add extra color to your home. These roofs are a more practical roofing option that requires less maintenance than a shingle roof, and the color can be match perfectly to the style of your house.