Why You Should Always Power Wash Your Home Before Painting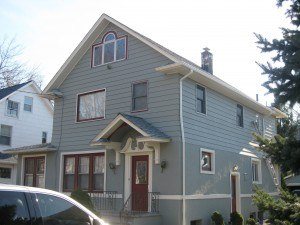 Painting the exterior of your home is a great way to improve its appearance, raise its resale value, and enhance its curb appeal. However, a lackluster paint job can be a detriment to your home, so when you're having your home painted, you need to know that you're receiving high quality workmanship. If the job isn't done properly, the appearance of the paint will quickly deteriorate, chip, and peel.
When you hire the professional New Jersey painters at JNG Painting, you'll always be guaranteed the highest quality painting services possible. We can also provide you with power washing services for your home's exterior, which we always recommend you have performed before an exterior paint job. Power washing your exterior will guarantee proper adhesion and the best lifespan for your exterior paint.
Here are the top three reasons we recommend power washing your home before painting it:
Power Washing Helps Your Paint Last Longer
The best way to ensure that your exterior paint last as long as possible is to have your home pressure washed before it's painted. Dirt, grime, particulate matter, mold, and fungus can all build up on the surface of your New Jersey home's walls, even if they're not visible. If you paint your walls before washing them, it's very likely that you'll be painting over this grime and not painting your walls at all.
If you pain over any build up on your exterior walls, the paint will start to chip and peel away much more quickly that usual. The paint will react to heat and moisture very quickly and very noticeably. Power washing before you paint will ensure that your pain adheres to your walls properly so that it looks as good and lasts as long as possible.
There's No DIY Version of Power Washing
Professional power washing services cannot be replicated with any do-it-yourself version of the job. You may be able to was some visible marks off with a regular garden hose and some elbow grease, but what you can't see on your walls is what will do the most damage. Most of the problematic build-up on your walls can only be removed with high pressures.
It's also worth noting that renting a pressure washer, while it may be cost-effective, isn't a great choice unless you have training and experience. The highly pressurized water is extremely dangerous, and you could do damage to your property or cause an injury.
Pressure Washing is Time- and Cost-Beneficial
Having professional power washing performed before you paint your New Jersey home will help your help your paint last longer, so you won't be repainting your home any time in the near future. Our professional painters can provide you with both service, and we'll guarantee your satisfaction with all of the work we provide.