How to Find a Professional Painter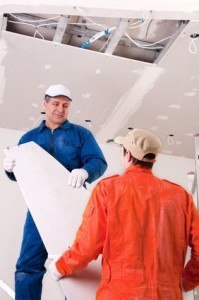 Any time you're having a professional painting job done, it's very important that you're able to hire the best contractor possible. All professional painters have a different set of skills, experiences, techniques, and styles. For example, some painters are more experienced with residential work, while others specialize in commercial properties.
The key to hiring your painter is to ask plenty of questions—and to ask the right questions. There's no room to be timid! You should also ask for references, which can make your job much easier. The professionals at JNG Painting LLC will have references and examples of past work ready and available when you call for a free quote.
It's not always easy to find a professional painter that you know you can trust with your New Jersey, but keeping these things in mind can help make sure that you can find a great painter as easily as possible:
Don't Just Trust the Pricing
When you're choosing a professional painter for the interior or exterior of your home, it's very important to make sure you receive a reliable estimate of the cost of the work. However, you shouldn't simply trust the first estimate you're given.
Check around at a few different painting companies in New Jersey to compare the prices that are quoted to you. Of course, you don't necessarily want to go for the cheapest guy around, but make sure you're not getting taken advantage of.
Choose the Right Specialists
Think of the type of painting contractor that you'll need based on the specifics of the job that you're having done. You'll want to make sure that you're getting a professional painter who can take care of that kind of work—you won't want to hire an interior painter for an exterior job—and if you need any specialty work done, make sure the contractor has experience with that kind of job.
It's very important that the professional you hire to paint your New Jersey home has all of the specializations that you need to have the job completed. You won't want to hire two or more painting companies for one job.
Look in the Right Places
Of course, the first place that most people look these days for any information they need is the internet. But not everyone has a website, and it may benefit you to try local directories as well.
Remember to ask plenty of questions when you're choosing a painter to work on your New jersey home. You want to be sure that you've hired someone who's perfect for the job, so don't leave anything up to chance. Select a few of the contractors you find online and give them each a call. Compare rates, experience, and specializations. You're options aren't very limited, so don't feel any pressure to settle.