How to Incorporate Color into the Interior Paint Job of your Hawthorne Home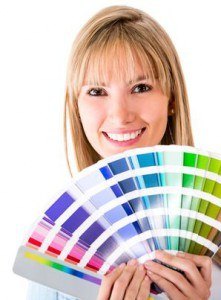 When it comes to the interior décor of your house, adding color paint to your walls is a great way to enhance the interior appearance of your house. The best way to achieve the look you are going for is to hire a professional Hawthorne painting contractor . At JNG Painting, we have qualified and experienced painters, who can help you make the right color decisions
Choosing the color scheme for your house can be difficult if you don't have an artistic eye or interior decorating talents. At JNG Painters, we have put together these color tips to help you know how to appropriately set the mood in different rooms of your house.
Bright Colors
If you have a smaller room in your house that you would like to make look bigger, bright colors are the best option for you. Using bright colors in your home is an excellent way to make any room seem larger. If your house is cramped for space, or you have one room that just looks tiny, adding dark colors to that room can only make your problem worse.
We suggest using yellows or eggshell colors to give the illusion that your room is bigger than it actually is. While we recommend that you use bright colors in your small areas, we encourage you to avoid using white paint. Large what spaces can give your home an unfinished look, and white is more likely to show dirt than any other color. Trying using a off-white color such as a soft beige or a light gray to really make your room stand out.
Cooler colors such as blues and greens are brighter so they add space to your room, and they also encourage relaxation since they are easy on the eyes.
Reds
When we think of the color red, our minds automatically consider it a warning color. Throughout our life, red is used in stop signs, traffic lights, fire trucks and other warning symbols. Because of this adding red to your home can be a scary thought, but there are several rooms in your house that will benefit from a nice coat of red paint.
Your kitchen is one of these rooms. Recent studies have shown that adding red to your kitchen can increase your family's appetites. A simple coat of red paint on the walls of your kitchen could increase its production and make the room more functional for your family.
Although adding red paint can benefit you in many ways, it does come with a downside. Red paint has been known to cause high blood pressure. Avoid large quantities of red paint in your house if high blood pressure is an issue for you or your family members.
Warm Colors
Another great color pallet option for painting the interior of your house includes using warm colors. Warm colors are generally oranges, reds and yellows. These colors can make your entire room seem warmer even during a cold winter.
At JNG Painting, we recommend adding warm colors to your living areas and bedrooms to make your family feel more relaxed all year long.
Hawthorne Painting Contractor
Adding color to your Hawthorne home doesn't have to be difficult. The professional designers at JNG Painting will not only paint the interior of your home, they will help you find the perfect color pallet for your home.